Hewn Shop
sold out
The Pyramid - Beech Spoon Set
I have been trying to apply these ancient skills of axe and knife work in a way that feels both modern and rustic at the same time. I feel like this design achieves that.
The Pyramid is a set of four hand-carved eating spoons, that come with a pyramidal stand. The spoons are inspired by examples from the Tudor period and are obsessively designed to feel great in the hand and in the mouth. The whole thing can be brought to the table. When you're finished eating, simply wash them in hot soapy water, pop them back in the pyramid and enjoy looking at them the rest of the time.
"As much at home is a rustic space as in a sleeker setting"
- House and Home
"Searching for a gift for a domestic goddess? Look no further"
- Tatler
Your pyramid and spoons will be similar to those pictured but it will have some grain and colour variation.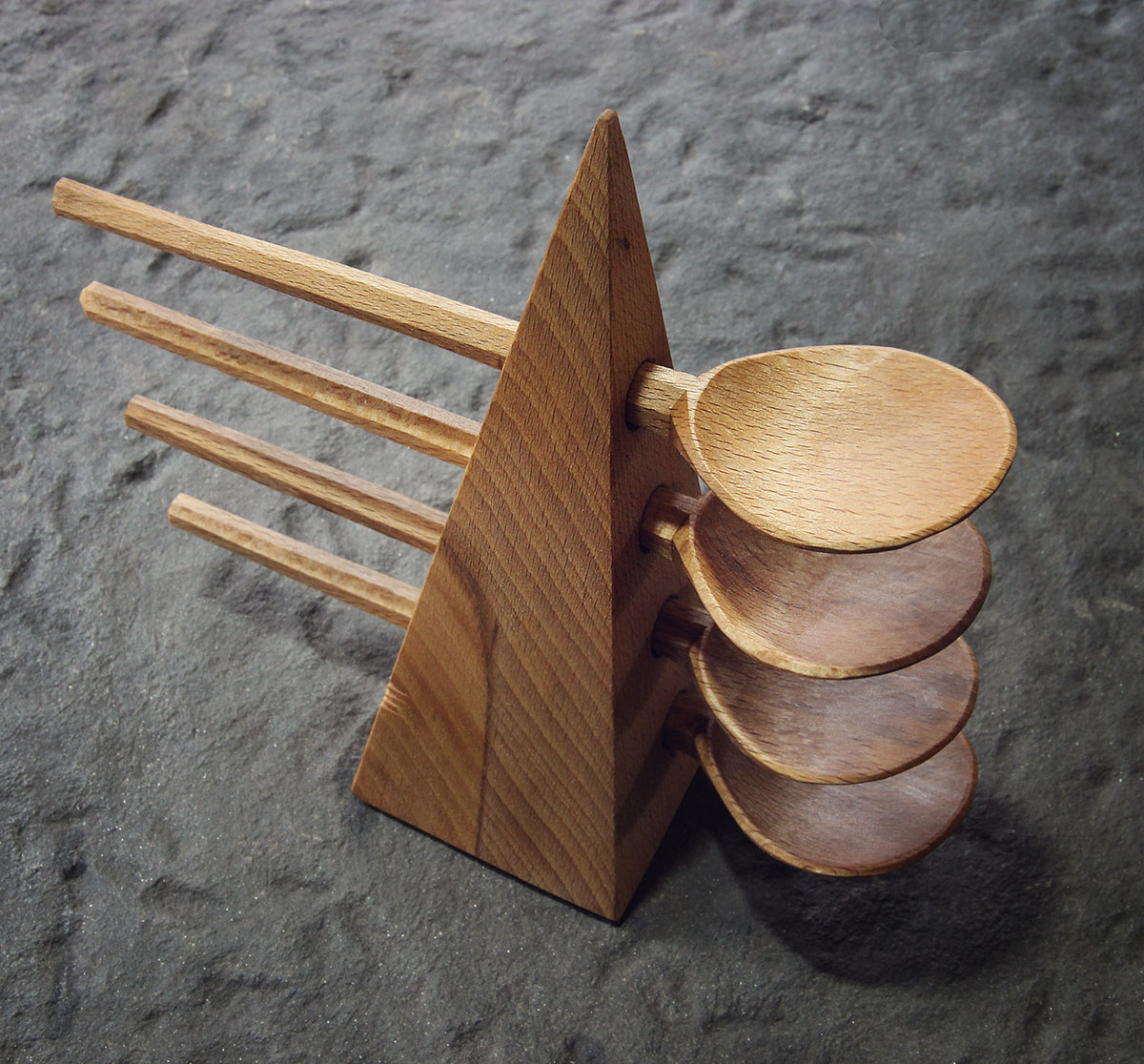 Additional Info
The whole set is hand carved in Westport Co. Mayo. It is made from locally collected beech wood and is treated with food grade linseed oil to prevent it from absorbing liquids. The spoons can be hand washed in hot soapy water without harming them but try to avoid lengthy soaking and dishwashers.
To learn more about the processes used, try the FAQs or read my blog post about green woodwork.